Presentation of use cases from each consortium members
Thales Alenia Space - Copernicus massive data processing technology stack: integrity, extraction and automatic indexing for thematic applications
View the use case replay
Development of an access and exploitation service for image data of spatial origin, in order to constitute a search engine and facilitate access via keywords and guarantee data integrity via a digital signature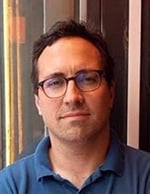 Romain Hugues, Head of Discipline Architecture End2End, and Segment Sol of Observation systems – Expert in Artificial Intelligence for Earth observation.
Biography: Romain Hugues has been working on image processing and spatial data valorization challenges for the last 15 years. Technical manager of R&D projects on spatial data exploitation at IRT St Exupéry between 2017 and 2020.
Airbus & Dassault Systèmes - The Virtual Twin at the service of cities and their environment
Watch the replay
Development of 3D simulations based on a concept of a Digital Twin of the Earth, in order to build, in an automated way, a digital 3D view of cities and their environment, and to use it as a support for modeling impacting physical phenomena.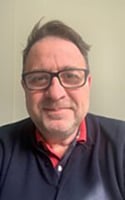 Frédéric Gille, Industry Business Consultant Expert & Project Manager, Dassault Systemes
Biography: Engineer in the field of simulation since 1990, first within Aerospace Missiles, then Matra automobile, PSA Peugeot Citroën as manager within the new Automobile concepts, I joined EXA, editor of the PowerFlow software suite, in 2000 as Senior Director, Technical & Business Development. In 2017, EXA joined Dassault Systemes, and I joined the Sales Enablement Simulia team (Brand Simulation) as Technical & Sales Support. In September 2021, I add the Project Manager function of the Joint project with Airbus Defense & Space.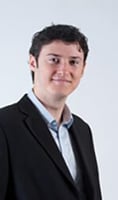 David Golden,
Project Lead, Airbus
Biography: Since September 2020, David Golden has been a project manager at Airbus Defence and Space on satellite imagery access platform topics. David joined the Airbus group in 2011 and held several marketing product manager positions. In 2016 he was responsible for the 3D modeling offer, and in 2017 he was appointed Executive Assistant to the Director of Intelligence activities.
Murmuration - Environment at the heart of decision making
Watch the video
Establishment of an environmental monitoring and follow-up service dedicated to local, regional and national authorities to provide a state of the environment in their area of interest and indicators of evolution and trend

Cathy Sahuc, Executive director, Murmuration
namR - Data for mapping urban heat islands and their link with urban morphology and land use
Discover the use case
Mapping of urban heat islands and linking their temperature overheat with urban morphology and land use - particularly artificial surfaces.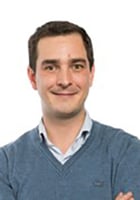 Renaud Heller, Lead Alliances and Partnerships, namR
Biography: After 7 years at Renault as a Vehicle Architect, Renaud spent 2 years at a tech company specializing in video stream compression and analysis. Then, he joined the world of consulting in innovation and digital transformation, first at Accenture and then for 7 years at Ecosys. At Ecosys, he specialized in modeling business ecosystems and digital applications to gain sustainable performance.
VisioTerra - Health Monitoring of recreational water bodies
Watch the use case
Implementation of an operational service for continuous monitoring and early warning of potentially toxic algae such as cyanobacteria in water bodies.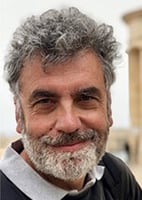 Philippe Gisquet, Associate - Business Development, VisioTerra
Biography: Philippe Gisquet has been an associate partner of Visioterra since its creation in 2004. He is in charge of its development and the set up of R&D projects. He previously worked in several consulting companies in sectors as diverse as aeronautics, space, defense, automotive and energy. His career also allowed him to participate in international projects in Africa, Asia and South America, setting up partnerships with companies in many foreign countries.
Altametris - Monitoring vegetation cover and railroad surroundings: how to capitalize on spatial data?
Watch the replay
Monitoring of the vegetation cover and the surroundings of the railroads with a particular focus on changes in land use that could have an impact on the stability of the installations and/or their resistance to climatic hazards.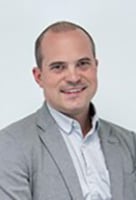 Guilhem Villemin, CTO, Altametris
Biography: Guilhem Villemin holds a PhD in engineering from the Ecole Centrale de Marseille, with a strong expertise in computer development and intelligent systems design. He is currently the CTO of Altametris. He is in charge of the strategic management of technological solutions, to propose and develop innovative products, drones, robots, sensors and other processing algorithms to maximize the value chain.
Geoflex - The development of a last-mile delivery service
Watch the video
The development of a last-mile delivery service dedicated to companies in the transport, logistics, e-commerce supply chain and goods delivery sectors, thanks to geolocation augmentation solutions that allow the correction of GNSS measurements.